Dear Censored,
Dear Censored,
. I just started reading the death of the west and my god it's one of the best books I've read I can't get away from it and everything in it just really shows u why and how we got to where we are as a nation and the west over all. One thing I loved that I've read so for is agricultural jobs brought us extended families and industrial jobs brought the  nuclear family. Now we have to worry about equal rights in work which leads to the non-family which I grew up with and really isn't good for kids mental. Love the show and u guys. PS I want you to fuck me with ur heels on but don't get caught I'm not 18. 
-Alex
Dear Censored,
 Friends of mine introduced me to Modern Baseball back in 2016 after Their album Holy Ghost came out and they shortly later became one of my favorites. Its too bad that people that make sad music about girls are often really sad IRL but it makes sense or you would see through the fake art. Anyway, Here is a link to a short documentary giving you some inside info about the band and you might be able to see why they disbanded shortly after I discovered them. 

Anyway, Brendan Lukens is  the Super emotional fat guy you see in the music videos. He has been affected by this whole gender identity "CRISIS" going on. Turns out he is a they and now  they are no longer a band (see why this gibberish isn't going to work).  Its a super shame because you'll learn in the documentary he did his half of the Holy Ghost album in like 2 days all last second before recording. 
IN MY OPNINION They are really great to jam to and sing like a fag when you're having that type of day. They are an incredibly unique as a band cause they both write songs and yet the album flows really well. On the brightside, Jake the other singer is still making music with some other band members. you can find him titled as SLAUGHTER BEACH DOG. still good music but more laid back than modern baseball. This email is way to long, but its hard to write an email about a band where you know every line on every song. I like you more than a friend
-Gary
Dear Censored,
So in this article, the owner of Black Rifle Coffee says "I hate racist, Proud-Boyish people. Like, I'll pay them to leave my customer base. I would gladly chop all of those people out of my f**king customer database and pay them to get the f**k out." So here's the plan: start heavily promoting their products and get paid to stop. You can put their logo in the background, have their coffee bags all over your desk, and do minute long ad reads 3x per episode until you get a check. "You know what gets me pumped up before I deliver my highly effective hateful rhetoric? Black Rifle Coffee! Just one cup in the morning and my synapses are firing at a rate that no other coffee can compete with. Even their decaf makes me blush. As the founder of the Proud Boys, I fully endorse Black Rifle Coffee. It's what provides me with the daily drive to properly spread my patriot, racist, sexist, transphobic message to my subs"……. Something like that. I'll make a bullet point list of ideas for shill-speak if you wanna throw me 10% of whatever they give you to shut up (if they even give you anything at all). At the very least, it would get some laughs. Take care.

-Walt
https://thepostmillennial.com/black-rifle-coffee-goes-woke-throws-customers-under-the-bus-in-bizarre-nyt-interview?utm_campaign=64469

Dear Censored,
I can't accept that the phrase "regular touch" was invented by the ginger nimrod and that she chose to repeat it multiple times. It must be an MK Ultra trigger phrase that is activating false flag sleeper cells around the country. 
Also, of you like Hobo Johnson, I would recommend KennyHoopla:

Also, I'm sure this is ancient Chinese news, but Phoebe Bridger's album Punisher is a masterpiece. She was nominate for 4 Grammies and lost to Megan Thee Male Horse because of wokeness.

Cheers 
-Matt
Dear Censored,
You mentioned that it feels like Modern Baseball fell off the face of the earth. Well, that's basically what happened. If you check out the link below you hear the whole story. The one guitarist essentially needed to stop touring because of his mental state. I got the vibe that he was a lot of the creative brains behind the band.
Modern Baseball story: 
8:30 – The start of his explanation of his mental health
Skip to 10:30 for the gist of it
P.S. Married my college sweetheart this past May. I'm going to have lots of children with her and Modern Baseball was the soundtrack to a lot of our relationship. We were fortunate to see then a few times before they stopped touring. Check out "It's Cold Out Here" for some old school angsty Modern Baseball.
Cheers,
-Dylan
Dear Censored,
Please add this for your quick funny clips and audio.
-Jacob
Dear Censored,
While serving a tour as an active war movie captain, I found this blackting gem.
I wasn't able to find a great quality clip of it but this one gets the point across.
Skip to 21 sec and wait till the end of the scene. Might be a drop if you can get it with better quality.
Later,
-Drake
Dear Censored,
Its happening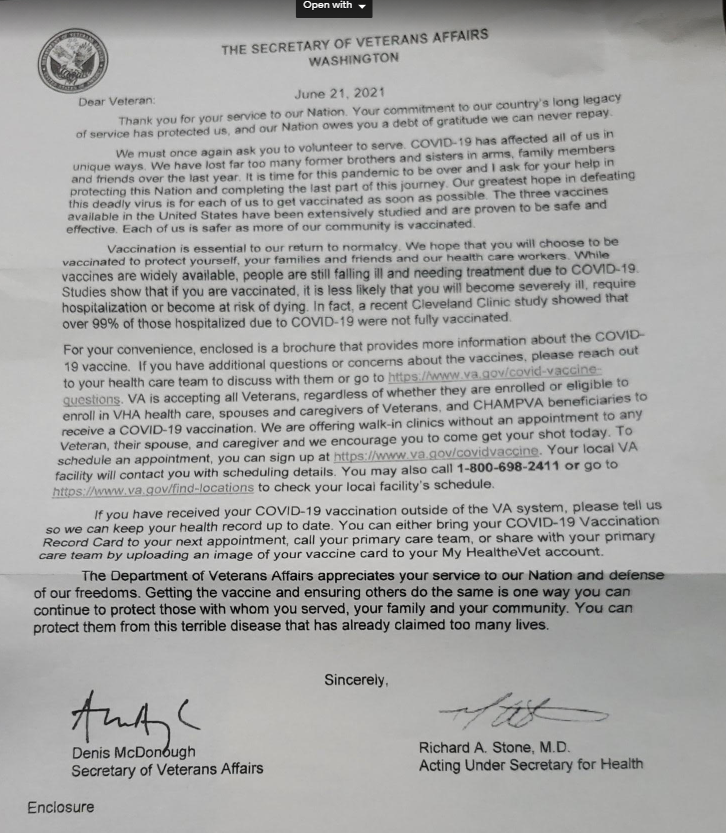 Dear Censored,
I'm a Daily Wire subscriber and I'm curious about the distinction between conservatives like Ben Shapiro and Michael Knowles. Shapiro is a libertarian and Knowles is more of an authoritarian. How can these two conservative philosophies coexist? When is it the right time to take a 'hands off' libertarian approach and when is it the right time to shove our conservative values down the throats of the woke left? 

-Rob 
Dear Censored,
Love the parenting advice. I have one boy, who turns 7 later this week, actually. I love that he's getting into baseball and football with me. My only piece of advice is this:
For the first year or so, you're basically the bitch of the house. If she's breastfeeding, she's incapacitated for about 10 hours a day and sleeping a ton, so step up with cleaning and getting her what she asks for. It's 2am and she needs ice cream? Yes, dear. She may be dealing with PPD or any number of other issues, and she may not seem like she appreciates what you do, but she'll never forget it. This starts now, by the way. I ran out the door of my house when I lived on post (Army) because I heard the ice cream truck, bought her something, and she was crying when I got back inside. She heard me run out and looked outside to see me in a dead sprint. To this day, she still tells that story.
Now – about strip clubs? Mitch Fatel (who is absolutely hilarious. Sprinkles.) sums up why some guys don't like them here. It's timestamped. The rest of that clip is about boob size, too, which Gavin might appreciate considering his old stories about it. Also, BIG FUCKIN' TITS.

Love the show, love the site, and honestly, thanks for what you do. It's no wonder you're banned – you're hilarious, right-wing, and you make sense. 
I'd kiss you handsome men. Not with a lot of enjoyment, but that's OK.
A – A
– Ron
Dear Censored,
Just cancelled my subscription to Black rifle coffee. Been with them for years but after the recent interview with the New York Times they can FO! The CEO went on a rant about the Proud Boys being extremist and racist. I would link to the article but I do not even want to give them one click!
Wow! What amazing business acumen. Kiss up to the lefties and see how much coffee you can sell them. Oh, better change the name of the company to something less scary for your new customers. Pink P****y hat coffee perhaps?
-Vlad
Dear Censored,
Been watching every night with the wife and have been noticing the stuff you're always bringing up. It's sad; "the greatest threat to out democracy since 9/11, the civil war, Pearl Harbor, etc" are the narrative the idiots of the country are gobbling up in reference to the meandering, voting, and any other thing they can use. They're even taking about censoring anyone from all platforms if they get banned from one, as well as censoring text messages. Some real 1984 shit. Thank God, for your show; as many say, a breath of sanity. Keep plugging away and check out "Cocaine Country Dancing" for an intro song.
Regards,
-Toucan
Dear Censored,
This is just one example of the insanity going on in the bay area. The crime is so bad in Oakland that even all the BLM/anti police brutality people are starting to think… Wait have we messed things up?  The DA and judges in SF are still letting out criminals with little/no punishment.
-Austen
Dear Censored,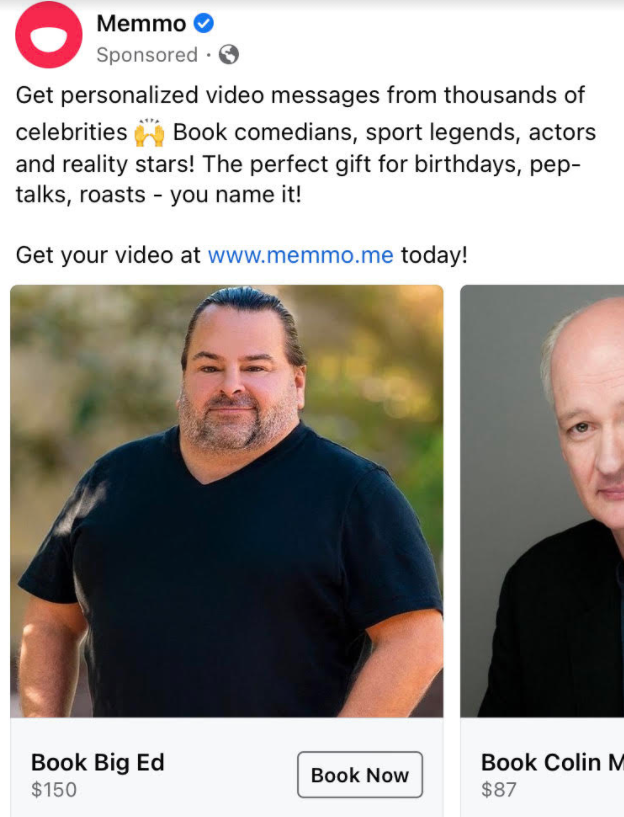 Dear Censored,
I just wrote in about a TV show but I thought I would send this, not for your show but you said you were interested in bands first gigs so I found and uploaded our old bands first gig in 2014. Never played live before this so it's pretty rough.
-Xam
Dear Censored,
If you though Ryan's apartment was dirty you have to check out hood meals on tik tok I'll leave a couple links below.
Cheers,
-Brandon
https://vm.tiktok.com/ZMdp4ySmw/
https://vm.tiktok.com/ZMdp4usQk/
Dear Censored,
Can we take a moment to acknowledge the sprinkles of The Eric Andre show? This 30 second clip is funnier than an entire season of SNL. It's so fucking weird an awesome.
Enjoy it or suck a dick
-Ryder
Dear Censored,
Thought this was pretty funny (and short):
I wanna eat a mile of your sunglasses,
-Greg
Dear Censored,
There is a youtuber called serpentza. He is South Africa, but lived in China for a long time and mostly makes videos about China. He recently did a deep dive into what is happening in South Africa right now. Great video from a great guy.
Here is one clip I pulled from the video (around 39min in)
Here is the full video:
Dear Censored,
Certain types of fish are being renamed in the wake of anti-Asian hate crimes
–Alfred
https://wsvn.com/news/us-world/certain-types-of-fish-are-being-renamed-in-the-wake-of-anti-asian-hate-crimes/
Dear Censored,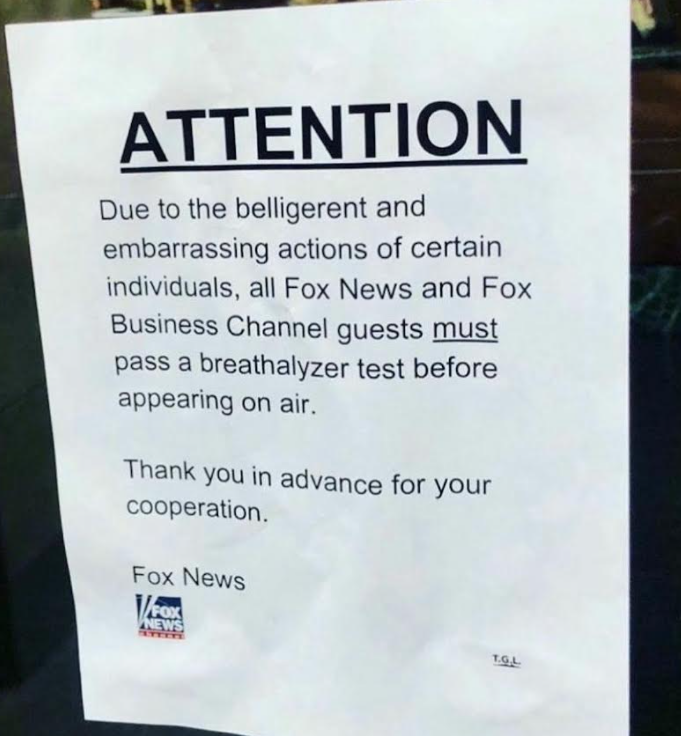 Dear Censored,
This article reads like it was written by an Indian telephone scammer.
"The long-term married duo has three children altogether to make their wedlock more pleasurable."
And
"the host of getting Off My Lawn"
-Harry
https://marriedceleb.com/gavin-mcinnes-wife-emily-jendrisak-married-life
Dear Censored,
 you are such a staggering fucking hypocrite lecturing Ryan about being willfully ignorant and refusing to take in "contrary information." You're far more mentally obese than he is. Every time ANYONE emails or calls into your show with some sort of critique or contrary piece of information, you immediately accuse them of being a "millennial" and discount what they're saying. It's such an embarrassing fucking crutch that any time a caller brings up something contrary to what you're saying, we immediately start the timer to see how long it takes for you to start screaming the fucking M-word at them. Either that or you start quizzing them on how many kids they've had, because pumping sperm into a bitch is such a high-talent skill (nobody with kids is a moron!). You're a fucking retard, dude. 
-Jung
Dear Censored,
Does this seem odd to you? Also, look at the top reply to the tweet lol

Dear Censored,
The above OBEY link is for listening and visual deprogramming.
Be just and fear not,
-Maccabee
Dear Censored,
Dear Censored,
We calculated how many subs you'd need to double your money from buying the rights to that movie of yours that got shelved.  If you get 50k subs, and you get them all to buy a $25 DVD, then that's 1.2 mil.  Just sayin.
-Greg
Dear Censored,
I worked as a daycare teacher for four years and your idea for cameras in daycare centers would be the end of the daycare industry. I genuinely cared about my students but the reality of 12 kids in a single room is not remotely pretty or sweet. I was headbutted, spit on, had a shoe thrown at the back of my head, and had students lash out at their classmates to get back at me for telling them no. Eventually I got tough enough to catch little hands before they hit me in the face and to deal with behavior problems in more effective ways, but it required more sternness than lawyer moms with guilt complexes could handle if they had known. I always tried to temper that sternness with genuine caring but my last year as a teacher I could feel that slipping away. And when I looked at teachers who had been in that field long term, they were either hard hearted or completely ineffectual. I didn't see women who were able to find a balance and stick with it. I chose to leave for that reason and don't regret it. I honestly believe that moms would be happier raising their own kids and kids would be a million times happier being raised at home. I saw all kinds of emotional problems in my students when I was teaching. Many would develop a mantra of "Mommy's gonna pick me up" to repeat all day when they were little and then get irritated and resentful when mom picked them up when they were older. Turns out emotional bonds matter. So I say push for cameras in daycare. Collapse the industry and make families functional again.
-Rachel
Dear Censored,
Have you seen this lady buddy cop show based on the 'Bad Boys' franchise? I appreciate that the two actresses are total smoke shows, but it was literal torment watching the first few episodes. Women don't watch this kind of stuff, and men barely tolerate it for the explosions and dude humor. I call this the 'Death of Die Hard'. Action movies/TV Shows will be Trans Furry super soldiers battling the Hetero-Resistance. Sending straight white males to the Gulags and solving the mysterious of equality while based in their 1984 futuristic "utopia"
Christ take me now.
This show would be 10x better with just two random nobody male actors. Sexist? I don't give a shit, it's true.
-Justin
Click the YT like for Trailer:
Dear Censored,