Dear Censored,
Marxist NZ PM admits to "Sustained Propaganda" being used in MIQ facilities…..
We are fucked
-LJ
Dear Censored,
What's up guys. If you hate Cuomo give this 30 seconds to a minute. Listening to these guys shit on Cuomo was very refreshing. The whole video is great
-Todd
Dear Censored,
As many Canadians I stem from a family of immigrants. Every single one either changed their names to fit in more, adopted new cultures, started watching North American sports etc. Nowadays who do you feel are the best assimilators who come to North America. I go for pedicures (No Homo) and these women are off the boat from Thailand, I have never seen more Canadian, American and North American art and decor in a company before, they go nuts and decorate for Christmas and Halloween. I just see how much pride them have to be in this country and it just makes me feel good as a fellow Canadian. Thoughts? Wish you boys all the best. Let's crush a fucking 2-4 Bud
-Mark
Dear Censored,
The number in the subject line is made up, but I've noticed that very few Americans are familiar with Monty Python. As the conduit for historical comedy you are, I thought this should be rectified.
This clip is from 1979 Life of Bryan (so it's obviously ancient [Roman] secret) but i think people seeing it for the first time will be shocked at how relevant it is today.
-Blake

Dear Censored,
Former QAnon believer shares bonkers conspiracy theory about Biden
https://flip.it/A.jpe9
-Lee
Dear Censored,
Where the hell are you going dressed like that?
-Nic
Dear Censored,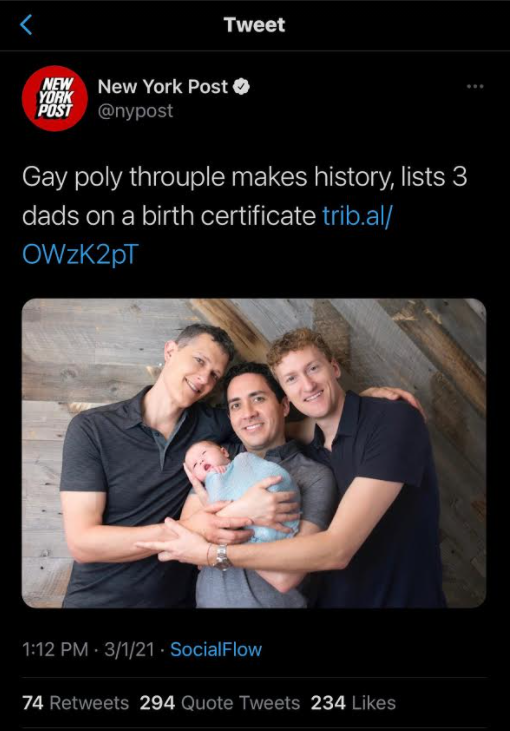 Dear Censored,
Hey Gav and Faggy Ryan. Check out the ridiculous speech by Mark Ruffalo at the Golden Globes. It's hard to stomach, my apolgies. Also, lowest ratings since 1995, ratings down 60%. No surprise there.
You have to scroll down to see the video Ryan.
Mark Ruffalo at Golden Globes: We Must Honor Dying Mother Earth and 'Turn the Page on the Cruel Past of This Nation' https://www.breitbart.com/entertainment/2021/02/28/mark-ruffalo-at-golden-globes-we-must-honor-dying-mother-earth-and-turn-the-page-on-the-cruel-past-of-this-nation/
Thanks,
-Scott
Dear Censored,
I found this video scrolling through youtube trying to find videos of you and Ryan and I came across this. It's your old buddy backstabbing Dante Nero. He's talking with other respectable black "leaders". Real pillars of the community, about how there is racism in black porn because there isn't enough "love" or enough "kissing" and "caressing". Imagine being so retarded and so obsessed with being a victim that you're angry because pornstars; the drug addicted classy people they are, aren't making "love" and are just fucking. As if white porn is a special and beautiful thing. Fuck these people. Start from the beginning about 30 seconds in he starts talking about the racism.  Fellow inhabitor of the Fag Zone
-Jake
P.S Gavin You're the one who talked about how it is important to question society and its beliefs. #ryan and his retarded dinosaur beliefs
Dear Censored,
If this isn't an ancient Chinese secret.   Check this out. Networks being created as a result of censorship, such as Censored.tv. 
It's like Netflix or Disney Plus, but for men. 
https://www.watchwpsn.com/        
– Johnny K
Dear Censored,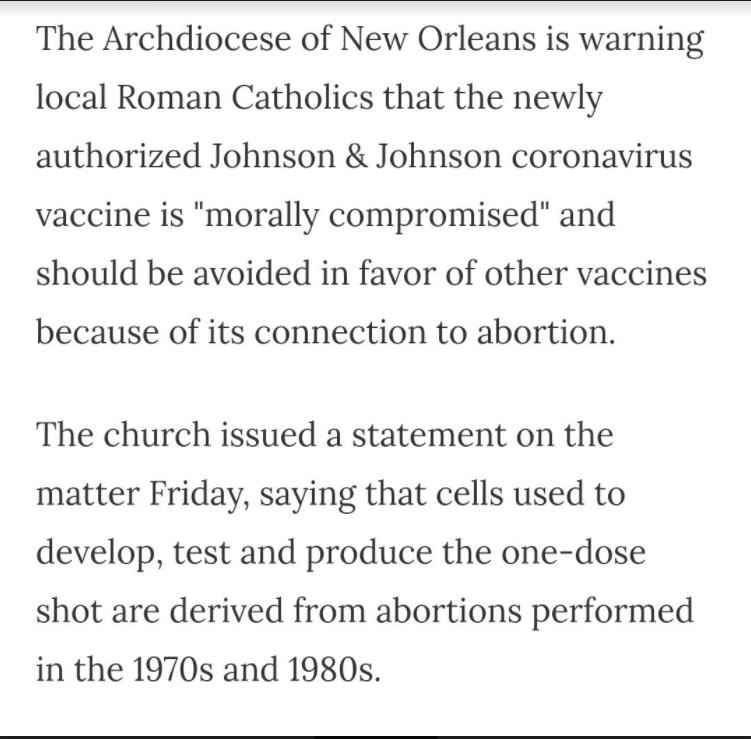 Dear Censored,
Listen to Gallagher's appearance on Opie and Anthony, it is the weirdest hour of radio i've ever heard. The dynamic in the room is so strange, it is almost like Gallagher doesn't know what to do but plays along uncomfortably.
-Preston

P.S. I'm obsessed with the lady from Crass now you mf.
Dear Censored,
take a look at this music video from the CPAC, it's a pretty good song by Bryson Gray and Forgiato Blow.  I actually discovered Bryson from GOML when you played Gun Totin Patriot.  The song has Roger Stone dancing like an idiot and Enrique Tarrio in it.
-Dallas

Dear Censored,
Seattle dad stands up to race educator. Finally a guy with a spine 
-Angelo
https://www.youtube.com/watch?v=qhlENctct7I&feature=emb_err_woyt

Dear Censored,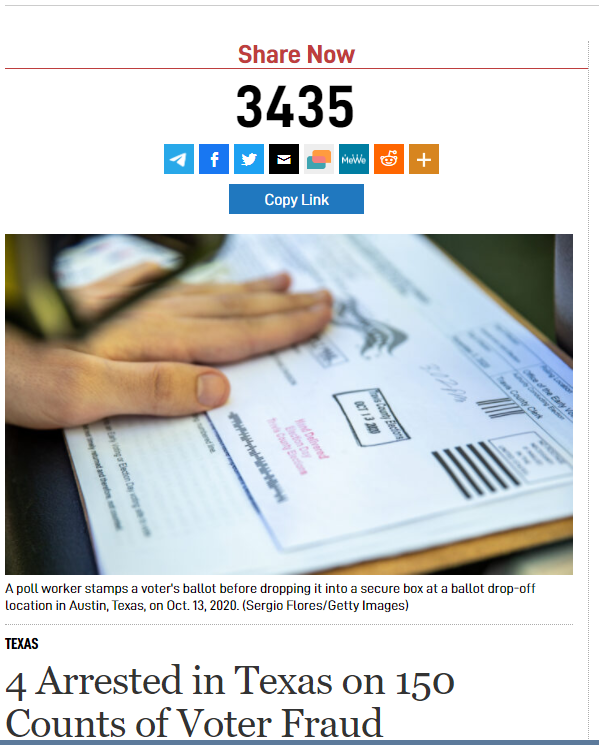 Dear Censored,
Best thing to come from your show is the advice of becoming a father. Greatest Ever.
Truly, thank you. 
-Eric
Dear Censored,
 heard an interesting theroy about the weak sexual assault allegations against Cuomo.  
What if the left is trying to burn him for those allegations so everyone just ignores the real neutron bombs of him killing grannies, winning an emmy and writing an "OMG I RULE" book.
Just a thought, although it could be a detective shitty (AKA Shitty Dick…as in slang for detective) theory.
-Chris

Did you know,
That you guys kick ass.
P.S. I typically laugh until I cry about every other episode, so thank you.
Dear Censored,
Quick note from a duck hunter:
The iridescent green/blue color of the Swoosh is based on the plumage of a drake mallard's head. Google image Mallard drake head.
Mallard= Species
Drake= Male
-LD
Dear Censored,
Gavin prevented a suicide today
Final video.
Even though I am 29 and single.
Even though every relationship ends with the woman I fall in love with telling me she's not that in to me.
Even though I have mountains of student debt.
Even though my job is horrible
You said Don't Freak Oot
So I won't.
Thanks.
-Thomas
Dear Censored,
Thought you might enjoy this short Instagram video of Biden discussing minorities having a lack of aces to computers. 
-Bryce

https://www.instagram.com/p/CLh4stJABTy/?igshid=glkbn0rb94us
Dear Censored,
I wrote a letter to your male ball bag a month or two back. I don't recall exactly what the subject was, but I used the example of how dinosaur bones in museums aren't real to explain my point. In the letter, I stated that I didn't exactly not believe in dinosaurs, but I did find it curious that the museums try to kind of hide the fact that the bones aren't real. Maybe there is a conspiracy?
My letter was published on the Dear Censored segment, so I know Ryan read it.
I think he read my letter and I planted the seed in his head about dinosaurs. Come clean Ry guy!
-Chris
P.S.  If I had to lean one way, I would say they didn't exist. I back the Jap!
Dear Censored,
I came across this the other day on Cracked (yes, fully aware how bad the site is, especially nowadays)
https://www.cracked.com/article_29657_4-embarrassing-moments-in-the-history-of-big-sites.html
Go to no.2, its essentially some useless ass who writes for a dying leftist 'comedy' site and for 7 paragraphs explains that after Vice you are an utter failure.
Keep up the work guys, thanks a lot!

-Alastair
Dear Censored,
I like you both more than a friend. 
So I am concerned about gender issues at the primary education level, because I have a 7 yr old daughter, and I'd like to make the overall landscape better for our girls. I have an idea for a new gang, and I'd love your input on it.  
I'd like to call it something like "Girls Club", or the "Girls and Boys Club." The idea behind it would be to combat all of the trans ideology coming to our schools. It would involve girls in sports, and/or gym or fitness classes who don't like the idea of trans dudes in the dressing room, or playing in girls sports with them.  Also, it would involve normal straight dudes, who may or may not be friends with these girls, during normal circumstances, who would basically intimidate these trans kids, by telling them they need to not be pulling political moves to get into girls sports and locker rooms/ bathrooms with our girls. So in a way they'd be bullying them, but isn't shoving shit like trans boys in girl sports/bathrooms/changing rooms, a form of bullying? I feel we need a way to fight back, and I feel it should start with young people. What say you?
Obviously a very tricky movement to start, because it would be mostly kids running the movement, but their concerned parents initiating it. 
How should we do this?

-Mike
You're both the gayest!!
Dear Censored,
I'm writing to you with a huge breakthrough in the Cuomo Nipple Ring Conspiracy (CNRC).
On your most recent show, you delved back into the possibility of Cuomo having pierced nipples. It's common knowledge that people with pierced nipples get pegged by their wife, however I have to regretfully inform you that Cuomo does not have nipple rings. You have fallen for the commun MSM lie about his nippies.
The truth is more complicated. He is in fact a genetic freak with 4 inch long nipples, that hang like caterpillars going down a tree. Whenever he has to wear a thin shirt in public, he has one of his assistants fold the nipples into a pretzel like shape, and then tape them to his chest. This explains the weird 'cross' phenomenon you may have observed under his shirt.
I wanna fuck you with my sketchers on BUDDY !
Regards
-Alex
Dear Censored,
There has been an interesting development in the UK where the education secretary is announcing new measures where universities will be fined for stifling free speech.

https://www.independent.co.uk/news/education/education-news/free-speech-champion-universities-b1802203.html
Regards,
-Karl
Dear Censored,
his racism shit is getting so fucking old. White people don't give two turtle shits about what race you are. As far as us being taught that everything belongs to us is so fucking stupid.  Yes I was taught by my father, who was present, to bust my ass to get what i want and that's what I do. 60+ hours a week at a limestone mine, half of these crybaby wouldn't last a week. Maybe if these black "leaders" would address the real issues instead of blaming the white man shit could actually get done. Pathetic
-Bryan
Dear Censored,
Lenny Bruce: 'We agree to be offended by certain words.'
Orson Bean30 Mar 20100

Lenny Bruce was my idol in those days. He performed at the Village Vanguard, a Greenwich Village jazz joint which also booked comics on occasion. I was an up-and-coming comic and worked the club from time to time myself. But when Lenny was on, I sat in the back of the room to learn from the master. The nineteen fifties was a time of tumultuous change. Integration had been made the law of the land. President Eisenhower had ordered the national guard to escort a small group of Black children into their school in Little Rock. They had to pass through a mob of adults screaming nigger. Nigger, nigger, nigger. What a terrible word. Lenny Bruce decided to deal with the issue.

One night at the Vanguard I watched in shocked amazement as he pointed to a customer and said, "Oh look, we've got a nigger here tonight." The crowd froze. "And another darky is with him and a third jigaboo." The silence was deafening. But Lenny was an advocate of the old show business maxim: if you've gone too far… go farther. He'd only just begun "Look over here", he said, "A kike. And a mocky is at the table with him. And we got two spicks in the back. Hey, there's a fag at the bar." Slowly, the laughter began. Lenny said nigger a hundred times. Finally the crowd was howling. The pure outrageousness of it all had gotten to them and they simply had no choice.

When Lenny had them where he wanted them he turned serious. "It's all arbitrary," he told the crowd. "We agree to be offended by certain words. What if we decided that the word dentist was offensive. You dirty rotten dentist! Then that would become the insult du jour. But what if we simply decide not to be offended. What if we just take the sting out of these words and use them as terms of affection. 'Hey niggah, how ya doin'? 'Fine, honky, an' you?' What if we all just agreed that words can't hurt? Then nobody could scream insults at a poor little Black girl in Little Rock."

How poor Lenny's wishes have not come true. Now we can't even say nigger to condemn its use. We have to call it the "N-word." How pathetic. And the "F-word" is next as the gay rebellion takes charge. At least you can still go outside to smoke. But certain words are taboo anywhere.

The left has decided to insult the tea party people by calling them tea baggers. First, they had to explain it was an insult by pointing out that it was an obscure sexual term. I'd never heard of it; not many Americans had. But the tea party folks, on cue, dutifully chose to be insulted. What if they hadn't. Tea bagger is kind of cute, really. It's a better nickname than tea party. And you could hold up little Tetley tea bags. Why not co-opt the name. Overnight, they couldn't insult you anymore. It would annoy them and they'd stop trying and look for some other way to put you down.

While I'm on the subject of Lenny Bruce, he had a great routine on the subject of nature versus nurture. It went like this: the infant child of a pair of brilliant physicists is lost in the woods. Raised by a pack of wild dogs, he finds his way out again at the age of eighteen and goes on to graduate with honors from M.I.T. But a year after that he's killed chasing a car.
https://www.breitbart.com/entertainment/2010/03/30/lenny-bruce-we-agree-to-be-offended-by-certain-words/
-Linda
Dear Censored,
If you're getting tired of watching typical glove boxing, I highly recommend bare knuckle boxing from Bare Knuckle Fighting Championship (BKFC). They held the first legal bare knuckle boxing events in the US since 1889, and preserve the historical legacy of the sport. Their fights take place in a "squared circle" allowing for consistent, fast-paced fights and they only allow established fighters from combat sports like glove boxing and MMA.
My husband and I got into the sport after watching a few Valor Bare Knuckle videos on YouTube and came across the BKFC streaming app last spring for only four bucks a month. We don't usually care for sports, but during these times of people constantly arguing with others through their screens and mob mentality taking over, it is a tonic to watch two people stand up and physically fight one on one in a simple, regulated, good old-fashioned way. There are, of course, some cocky fighters but for the most part it is two guys honorably performing a historical sport and "shaking hands" at the end. BKFC is hosting regular events in 2021 with a fight coming up on March 19. They held their last event, Knucklemania, on Super Bowl weekend in Tampa which lasted well over four hours.
I do want to say a disappointing factor was the headlining fight of Knucklemania was between two attractive women, one apparently being a well-known UFC fighter (who cares?). BKFC endlessly promoted this fight as if the people into this sport actually care about so-called equality. As predicted, the fight was pretty lame and a real downer to an otherwise long, fun evening. There was another women's fight earlier in the evening that was fairly impressive, but we all know exceptions shouldn't and don't make the rule. The women's fights typically make my husband and I cringe because nothing seems more unnatural than two small women toe to toe in fisticuffs. Haha. May I tangentially say whenever I see something cringe-worthy, for some reason I say "cwinge" (kwĭnj) in my head ever since you told the anecdote of your son adorably pronouncing it like that. It makes me laugh every time.
Thanks,
You can say my full name. I don't care. I'm a homemaker, my blue collar husband works for my conservative dad, and most of our friends have already abandoned us. So, what do we care or have to lose? Your influence is one of the reasons my husband and I got married so quickly after only dating eight months. Admittedly, already being thirty was another reason. We have been married for over three years and don't have kids yet, but yes, we're working on it! My husband has watched you for years, and I finally jumped on the band wagon last year and have also come to enjoy a lot of other shows on Censored as well. Now we talk about topics from and about GOML occasionally at the dinner table.
-Mary
Dear Censored,
Every caller is completely ignorant of the ancient context ancient Jews were immersed in . All of this young earth creationism is a very recent and exclusively American idea that turns any intelligent person away from Christ. Just like your very own Atheism is unstoppable.
Last week two people called in saying Behemoth in the book of Job was a dinosaur. But seeing that Behemoth appears adjacent to a fictional fire breathing multi-headed chaos dragon, it should caution the reader to automatically presume Behemoth is a member of the animal kingdom. The Behemoth and Leviathan are simply literary devices, representations of chaos that we see in other literature among ancient Israel's peers. These verses are meant to teach us a lesson about God's domination over all cosmic order.
The Old Testament does not teach that Adam and Eve were the first humans, that there was a global flood or that humans lived alongside dinosaurs. Check out Biologos to learn more ( Christian foundation started by Francis Collins, lead of the human genome project)
Please don't use my name, I like my job. God bless 
-Ab
Dear Censored,
The Temptations" predicted George Floyd's death
-Jake
Holy shit, I had an epiphany today while finishing my motha-fuckin-goddamn-shitty-ass-drywall! (I will be hiring a Mexican to do this next time). The song "Papa Was A Rolling Stone" came on and I about shit myself! This ninja definitely was George Floyd's son in the future. Just listen and read the lyrics. "It was the end of (May, not September…)That day I'll always remember, yes I will
'Cause that was the day that my daddy died
I never got a chance to see him
Never heard nothing but bad things about him
Mama, I'm depending on you to tell me the truth
Mama just hung her head and said"Son, Papa was a fentanyl addict…. (I may have added that)
Wherever he laid his hat was his home
(And when he died)
All he left us was a loan
Papa was a rolling stone, my son
Wherever he laid his hat was his home
(And when he died)
All he left us was a loan, " well, wellHey Mama, is it true what they say
That Papa never worked a day in his life?
And Mama, some bad talk going around town
Saying that Papa had three outside children
And another wife and that ain't right
I heard some talk about Papa doing some store front preaching
Talking about saving souls and all the time leeching
Dealing in debt and stealing in the name of the Lord
Mama just hung her head and said………
Dear Censored,
Good Lord, I'm retarded. I would like to formally apologize for writing such a shitty email last night. I had a bit too much Kentucky Creamer. Needless to say, I was Bourbon-Faced. Love the show, keep up the best entertainment out there. PS: Ryan, stop playing with your fuggin hair. 
-Jake
Dear Censored,
Here's a new movie you'll be sure to love.
https://youtu.be/JwJHyDUQrjo
It's called 'The Mauritanian' and it chronicles the unfair persecution and legal battle the HEAD recruiter of the 9/11 terror attacks faced in the American legal system.
Poor fella. What a wonderful story.
Can't wait for the movie about Omar Khadr (Canadian terrorist/Trudeau millionaire).

-Mark
Dear Censored,
Came across this gem from 1993 and realized it's the perfect example of how in the 90's race was never a thing, never a problem, never an issue. Besides Bad Brains, it's hard to find a more perfect example. Look at this freaking show, epic. Also this song could be an anthem for today's cancel culture.  
Fuck you with my bobbisox and heels on,
-Gigi
Dear Censored,
I watched yesterday's episode last night and felt like a real "jyewrk" when Gavin mentioned how many grammar mistakes he was skipping over — not that it was necessarily in direct response to my last email.
So, having never listened to the original version of it, I wanted to offer an encouraging song our family has enjoyed recently: 
Admittedly, I may have gotten a little moist in the optical zones listening to this, but I like to believe that any father thinking about his progeny — and whatever the inverse of progeny is; forefathers? — might be permitted such a moment of weakness.
If you're ever near the eastern side of Middle Tennessee, beers and homegrown beef are on me.
I will be earnestly praying for both of you and your families.
-Will, a real jerk at times, still a potential dinosaur skeptic.