Dear Censored,
The video you play on Mondays show of the crazy teacher showing off her classroom, did you see the signs "she" had the kids make on the wall? This cunt should be in jail, what is she teaching these kids?
Richard G
PSRyan, congratulations on the up coming kid. I bet you are going to love being a dad!!!
-Rich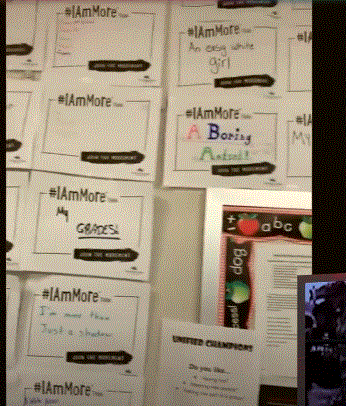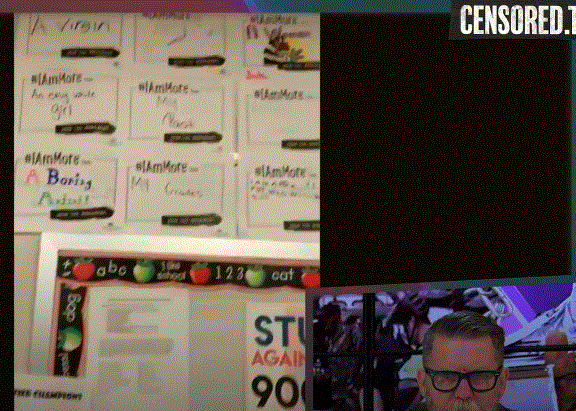 Dear Censored,
Check out this guy's YT channel. He camps in random places like a drainage pipe, U-Haul van, behind a Home Depot, and other spots homeless people love to live!
-Jason
https://www.youtube.com/c/thestevewallis/featured
Dear Censored,
Figure you both watch Tucker semi-if not-regularly, but in case you missed this guy on tonight (6/29), I wanted to see if you could get him on GOML via skype or whatever. Julio Rosa, reporting from somewhere on the TX/MeX border. Watching him once, I think he has the journalistic sprinkles. While watching his segment again, I was left wanting to hear him and Tucker riff, uncensored, for at least 30 more minutes. You know how certain interviews can be so intriguing that you can analyze every facial movement? I could see they both wanted to say way more and Tucker can't do that on primetime. But you can, if you want to. Those numbers they were discussing in that segment were fugging bonkers. Mind blown. It started out with a whistleblower bus driver from Nashville (where i live but am moving soon due to clown world infestation). Her testimony is nuts, but the real news is with Julio at the border. If you could get him to loosen up, GOML style, and tell you the real shit going on down there, it would be a superscoop. You can tell from the Tucker segment that he has a lot more to say…and you could get him to say it. I was with you on the "guests are boring, who cares" train but I like that you're probably about to have a bunch of new peeps in the studio. Talk to Julio Rosas. It will be gold. Thank ya'll for ya'll's service. 
holyfugginshit,

-Mitch 
Dear Censored,
I remember Ryan saying he didn't know where this clip came from. I don't know if y'all have figured it yet but this clip is from season 5 of 60 Days In. Really cool show where regular citizens spend 60 days inside a prison. Season 5 was exhilarating! For the first time they had an ex-con go in undercover as well as an active police officer and things get pretty explosive! Y'all check it out if you haven't seen it. In the infamous scene, the officers are critiquing the participants on their overall appearance and how they will be portrayed when inside the prison system. I was honestly hoping this would've been a little more juicy and dramatic before I knew the origins of the clip but it's rather mundane when you watch it in context. Anyway, here's the time stamp for a clip I'll attach 14:32. 60 Days In season 5 is currently on Netflix. Same time stamp for the Netflix episode 14:32. Enjoy!
-Grant

Dear Censored,
I know this is "ancient Chinese secret," but the rainbow email you read on Jun 29th reminded me of this Ralphie May clip on the subject 
This bit plays in my head all pride month. The whole video is great, but I started it at the rainbow bit. 
"We didn't vote on this shit. I didn't get an email. Fuck you greedy bastards" would make a great drop. 
Let me fuck you w/ my heels on

-Syd

PS. Sending again because I sent the wrong timestamp in the last email. Apologies. 
Dear Censored,
Who fucking reads Vanity Fair? Is that a woman magazine? Probably judgemental libtard fags. Fuck them. Should put out a Fuck Antifa Chili recipe. That would be a good hit piece to read about. The next time some slime wannabe writer or journalist wants to write about you or interview you. Make them agree that you get to interview them and write a piece about them also. Or make them agree you can record it. Keep those dickhead sharks honest. 🇺🇸
 Anyway enjoy this goofy vid. It's like they were predicting how stupid people are becoming. Funny shit.
-Drink
Dear Censored,
sorry in advance for the long email – I think you should read it even if you're initially angry reading it)
I'm watching you go through the article that's still on Drudge. They're just throwing red meat to their base. The only people who read those types of articles either think you're great or hate you. I stopped after a few sentences. It's a nothing burger hit piece.
That being said, I've always been firmly anti-group. I think this country has far too many meaningless hierarchies. The left has been creating new groups & identities for about 13 years straight and our country is going straight to hell.
(i.e the LGBTQ+++++ obsession, how we keep grouping everyone into smaller and smaller factions – we're practically back to the 1800s where they called people octoroons – until we regress back to tribalism and chaos and potentially a 2nd Civil War which would naturally turn into World War III)
And the problem is the Proud Boys play into that perception of the two extremes of both parties battling it out on the street. (The left sees it as Nazis v Antifascists, the right views as Patriots v Marxists) The perception is oversimplified and unfair, but perception is reality. There's no convincing anyone otherwise at this point, sadly. Not until we have a serious change in how information is shared in this country, you can't beat the oligarchy by simply disproving their lies.
And going back to the group thing. You keep defending the Proud Boys as if it's you personally. Separate yourself from the group rationally without getting mad. I understand you created the group, but like I said groups inherently – no matter their intentions and often by mistake – will ALWAYS end up doing something bad because you can't control a group of people like that. It's just not possible. That's not how human nature works. 
You literally told all of them not to go on Jan 6th and Biggs is sitting in jail. (at least Enrique got a heads up from his friends) They're not listening anymore.
Also bear in mind your previous "leader" was and is a fed and the group has been infiltrated to the extent that any meaningful positive change you could make will be impossible. 
If I were in your shoes I'd get on the air and rationally explain why you're ending the Proud Boys officially and any further actions they take are on them and continue supporting the innocent men in jail. All of the resources should be put towards getting everyone out of prison.  (sidenote: Enrique Tarrio is scum of the earth, a pathological liar who doesn't even know when he's lying, he's telling you whatever truth you want to hear, and there's a reason he's compromised and was stopped at the airport on 1/5, that was not an accident, and he's never going to tell you the truth.)
Forgetting about the destruction of the core of the group, the culture war aspect. What you're doing is trying to fight every battle but you already lost the war on this. The left is literally never going to let the Proud Boys go. You can't win. It's not worth battling the mentally ill over the minutiae of your bachelor party. Don't let their sickness ruin your life.
Thank you,
-David
Dear Censored,
Figured you might find this interesting. The liberal city or more like small town of Asheville NC is having a hard time keeping cops are they walk off or retire.
https://www.foxnews.com/us/north-carolina-police-911-staffing-crisis
Shame given like most of the US crime is on the rise!
https://wlos.com/news/local/study-ranks-asheville-in-top-10-of-most-violent-cities-in-america
-Free
Dear Censored,
found this Jordan Peterson impression Ryan could learn from when teaching his daughter to be a man during her inevitable transition.

Dear Censored,
So I was checking out that Right Wing Watch story you touched on. After, I noticed a New York Post article saying they cried and got their channel back the next day. Of course. Big tech and all these billion dollar conglomerates are leftist. (I think that's more about Chinese money than picking a side but anyway) So I went to their channel when it was reinstated and it only has 50k subs. Their videos hardly pull down 5 or 6 thousand views each. The New York Post Article they were mentioned in probably got more hits than their entire base. (Keep in mind this youtube channel has been around since 2010)Then I went to compare some other channels.The Young Turks which is a leftist, Youtube endorsed channel has only a few hundred thousand fewer subscribers than Stephen Crowder. At best they get maybe 100k views in 3 weeks to Crowder's 1m. I looked around and it's pretty much universal on the site. The left may own Youtube but they're not popular on it.Perhaps this is because the right is going through a bit of a populist era or maybe because the left just doesn't care to be informed but look at this. It's not just the internet.
-Peter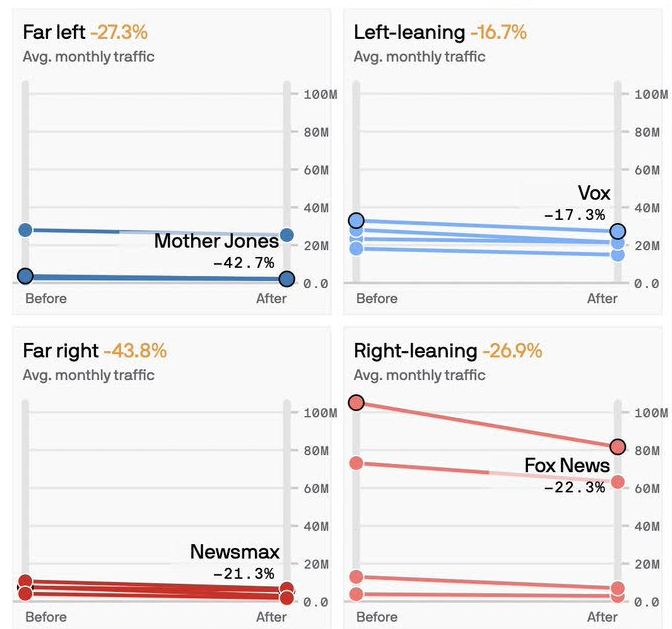 Dear Censored,
I think I invented something.  I was at work the other day and I said to my co-worker, "I gotta go drop a dudley", meaning I had to take a shit.  As I was perched upon that porcelain throne, making brown play-doh, I started thinking about what I had just said.  I don't know where that came from, so I googled it (yes I use my phone while shitting just like every other human on earth).  I presumed I had heard someone say it before, but I could not find any evidence.  I think it is a perfect word to describe having to take an enormous dump.  Maybe it's the alliteration, I don't know.  Let's make it the new word for 2021.  Gotta drop a dudley dude!
-Chris
Dear Censored,
As a girl currently in college, I am seeing that guys can only ask women out via Tinder and are afraid to speak with women they actually know. Because these guys only communicate with damage cases they find on an app, they have formed this view that all women are depraved sluts not looking for anything serious. Though, when you mention traditionalism and marrying young, they say that women who want to get married are "only looking for marriage and desperate." So we basically young women have no choice but to become sluts during their 20s-30s because men won't commit to them anyway. 
P.S. Please switch out Ryan's shampoo with Nair.
Sincerely,

-Liz
Dear Censored,
It will work for a few different ones.
Thanks
-Jona
Dear Censored,
You may have been thinking of Genesis P. Orrige from Psychic TV and Throbbing Gristle.
-Jeff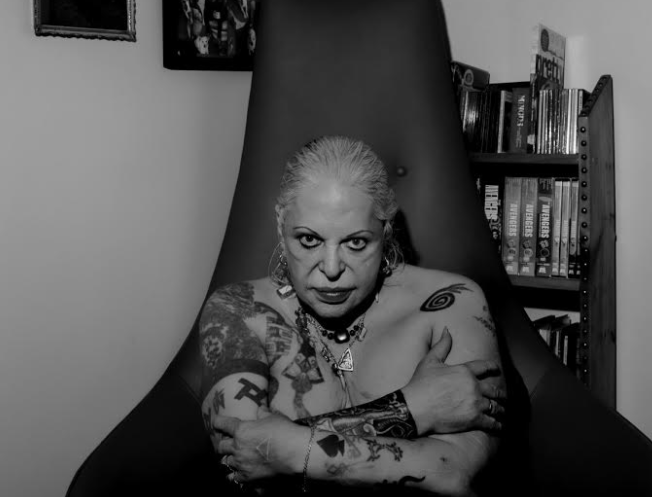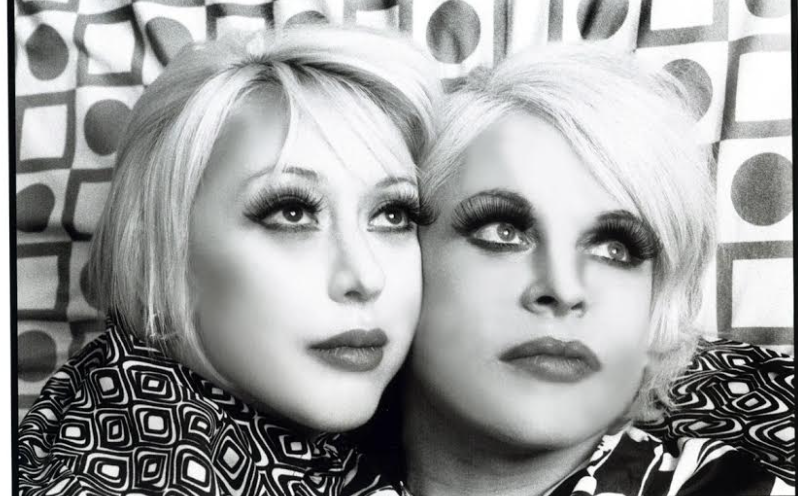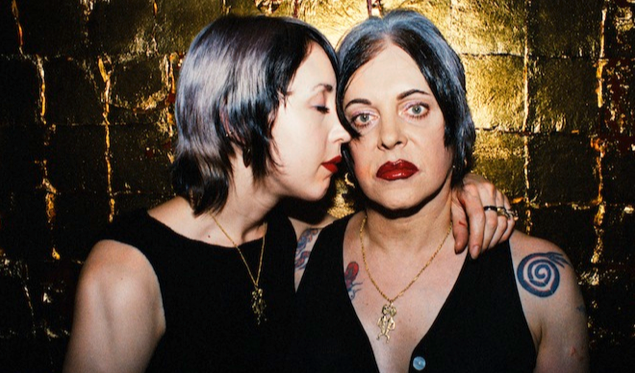 Dear Censored,
If you remember I am the man you were speaking to who dealt with sex offenders & offenders living in nursing homes.
Check to see in the National database if he is in multiple states. Sometimes you'll learn he might be wanted in another state but sometimes those states will refuse to try to get him depending on his medical issues.
The site deals with all 50 states plus federal Territories such as Guam or any Native nation that is considered U.S. Federal Territory 
https://www.nsopw.gov/
You can see the principle from ferris bueller days off in multiple states.  
-Will
Dear Censored,
So happy for you! I am a mom of a teen punk guitar girl who plays all my old tunes and a precocious athletic 6 yr old girl. I couldn't be more happier to have them. (No we're not gay a-holes for only having two – my health makes it hard even tho i am the fittest 46 y/o.). Have the time of your life and when they are born, tell your girl she's a beautiful sentient being everyday. So are you! Tell grandpa Gav congrats too!!
Peeeaaaaass!!
-D
Dear Censored,
ou will not watch ze free speech online
https://reclaimthenet.org/world-economic-forum-makes-censorship/
Great reset means the internet is going to turn into the tee vee with everything totally censored.
CONGRATS RYAN NOW SELL ALL YOUR STUPID FUCKING SHOES AND GET READY TO RAISE A BABY!

-JB
Dear Censored,
This is a fun scene from the 2009 Chinese movie: Chuanxi Huhu 气喘吁吁 (Breathless) about a black English teacher in Beiijng that teachers ebonics:

-Hupe
PS. I miss sneaker-head hype man Ryan!
Dear Censored
Here's an article where Floyd Mayweather reveals he made $100 million for his fake fight against Jake Paul.  What a racket.
Floyd Mayweather Reveals How Much He Made from 'Fake Fight' with Logan Paul (msn.com)
-GM
Dear Censored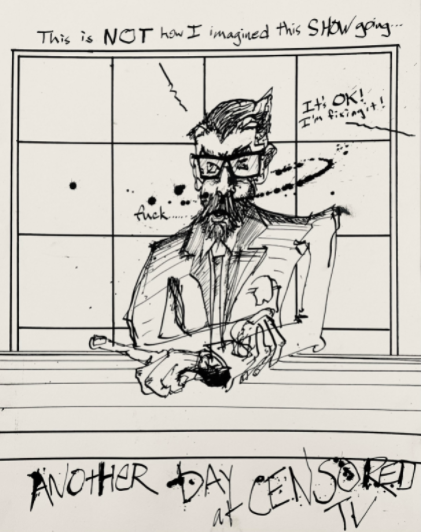 -Clayton
Dear Censored
Congratulations! Although viewers don't know you or Gavin personally, we do feel a connection or even a kinship with you guys. We feel as if we are along on this ride with you. That's why people are always having suggestions for the show. The show is something sacred to people, as dumb as that sounds, but it's true. Anyways, congratulations, being a father is truly a gift from god. And once again…..eat a dick about the grammar and punctuation
-Aaron
Dear Censored
Check out this Hospital bill from someone who got a myocarditis diagnosis after taking a COVID injection.  It totals to an astounding $58,182.69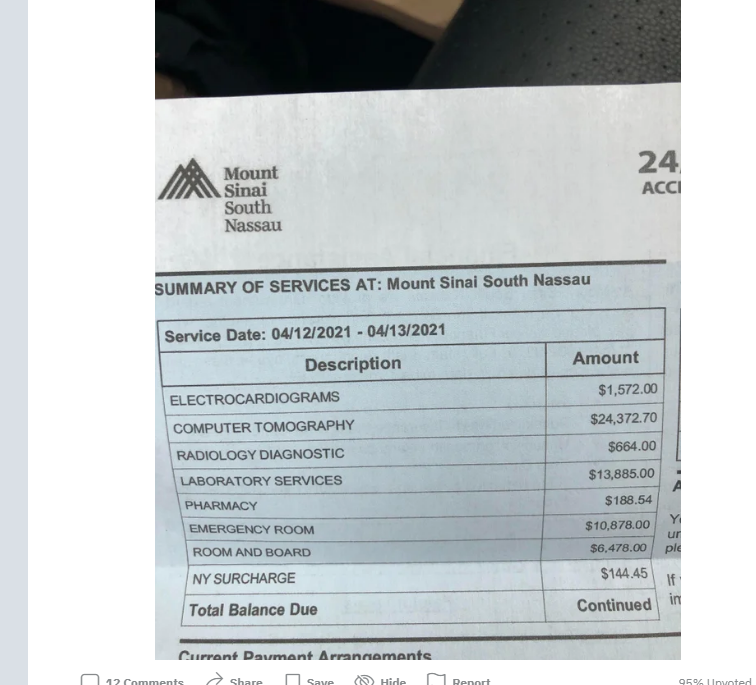 Thanks to the 1986 National Childhood Vaccine Injury Act, this poor soul has to foot the bill himself — the pharmaceutical companies get off scott free
https://en.wikipedia.org/wiki/National_Childhood_Vaccine_Injury_Act — yes,I know Wikipedia is a steaming pile of lies covered in shit.
Special note to Ryan: Sir, you are about to be a father to a daughter. If you want to ball your eyes out watch this 24 minute video and just imagine if that happened to your daughter to be
Mother Cries For Help For Vaccine-Injured Daughter At News Conference
https://freeworldnews.tv/watch?id=60db528ccc1fad336bb9f0ac
I'd normally be jokey, but that video hits hard. I love you guys — take care,

-Rahul
Dear Censored,
I never heard you really cover this but I'm 27 and when I was a teenager I listened to alot of rock music. Rock music made white men into idles for alot of young kids. The generation behind me mostly listens to rap music and idolize these black gangster types. I'm talking about white kids thinking black gangsters are the coolest people in the world. I think if we are ever going to win a culture war, we need to win back music. We need rock back. All we have now is like hipster fags who make shit music. What do you think? Btw, congrats Ryan on the kiddo.
-Tyr
Dear Censored,
Boomer blues music is for people who are maga and love god and America. Punk "music" is for faggot antifa members who hate America, family, and take hormone replacement drugs. That's why your dad beat the shit out of you when you had that purple mohawk lmao. You too are a faggot because you
a) created hipsters andb) sodomized yourself on the internet
Anyways, love you and the show and congrats to Ryan on the new family! Keep up the great work.
-Spit
Dear Censored,
On the off chance you haven't seen this already, here's an article from VICE that reads like some retarded vendetta campaign
https://www.vice.com/en/article/5db5e3/high-school-students-white-lives-matter-t-shirts-montgomery-pennsylvania?utm_source=vice_facebook&utm_medium=social
Thanks,
-Adam 
Dear Censored,
That amazon van getting robbed was horrible, they robbed that woman who was trying to intervene, I think you missed that bit.
I don't think they'd be in a rush to Rob this bloke in London, check it out 🤣

Best regards
-Biff
Dear Censored,
Check these two trying to be better, be better, be better…I think they found these sweets from that unlocked Amazon van 

Ry, congratulations my friend, all the best.

Kind regards
 – Biff
Dear Censored,
Dear Censored,
New York Times is still capable of publishing an opinion piece worthy of a read – 
Excerpt –
The new dispensation in which racism is justified in the name of antiracism, discrimination in the service of equality, and favoritism for the sake of an even playing field, is exactly as Orwellian as it sounds. It may find purchase in the usual institutional and political progressive circles, but it's not a good way to win converts when most of us believe that the promise of America lies in escaping the narrow prisms of race and identity, not being permanently trapped by them.
-JB
Dear Censored,
This video reminds me of a time in America where we could put aside our differences and help each other. I have faith we will get back there someday.

I love the show and the talent you have on your channel. Congratulations to Ryan for becoming a father and I hope he sings his horrible music to his kid. At least one person will like his taste in music.

-Chris
Dear Censored,
If T.S. Eliot wrote a poem about a vagrant masturbating with a baguette in a public park, I think it'd sound a little something like this:

https://www.theguardian.com/lifeandstyle/2021/jun/27/the-eva-wiseman-column-sex-is-back-this-summer-but-it-is-going-to-be-different
This was a real day-ruiner for me, and not in the good way.
Love you guys; keep up the good work.
-Giordano
Dear Censored,
I had a thought, which usually isn't a good thing, and I wanted to get your opinion. Given the state of things, I think there's a golden opportunity for a new, well defined chapter in music history to emerge. The best music has almost always emerged from angst and discontent. I won't start listing bands I like because it'll just cause a distraction in the conversation. We are currently at historical levels of both of these and it seems like it's the perfect storm for a new era of music to claw it's way out of the ground. Rising inflation, group think, and politically weaponized law enforcement is the ammo. An entire generation being taught that all the evils of the world are directly their fault is the gun.
The declining trend of quality music directly correlates with a prosperous, bright future of our country. The 60s had the fire which gave us the a lot of great tunes, then things got good and we were given disco. The societal discontent in the late 70s and early 80s charged the youth for punk and hardcore, then shit got good again and we were given hair metal. Of course things got bad back in 07 but there was a misfire in the music scene. In my opinion this can be attributed to 1. The iPhone and 2. The prospect of having the first black President. The youth was distracted. Fast forward to current times and the world is getting worse. Almost like that misfire in 07-08 allowed the discontent to double for when it decided to come back around. With that being said, I absolutely believe there to be a pristine fucking opportunity for one of the greatest chapters in music history to be written. Thoughts?
-Walt
PS – Congrats Ryan
Dear Censored,
I thought you might appreciate this hilarious misfire from the woke left that I found while I was shopping in my local supermarket in Derby, UK. They have made this rice worth less because there is a black man on it, in a sad attempt to pander to the woke movement. How they don't see they have done the opposite I have no idea,fucking hilarious.All the best lads. 
-Harry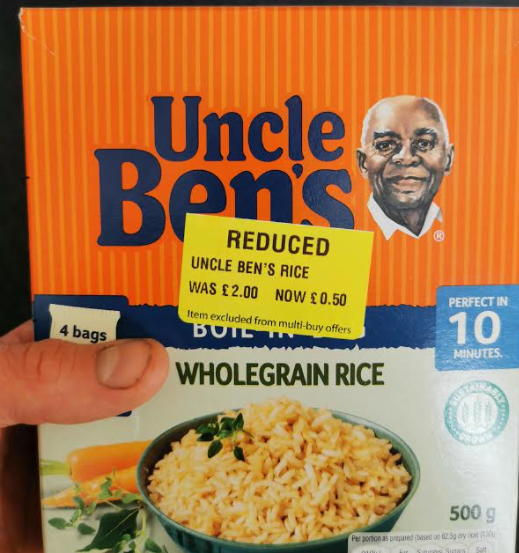 Dear Censored,
I was just on Instagram when this sponsored post came up on my feed. It looked weird so I clicked on it. It looks like a GoFundMe page for this guy's girlfriend who overdosed. It gets weirder because the guy is asking for a million dollars to honor and celebrate her life(?) I then starting checking out some of the other commenters on the post; one called, "fetusmilkshake." It looks like all of these people are drug addicts but also ACAB and BLM… Needless to say,  I had to take a long shower after this dive into the dumpster.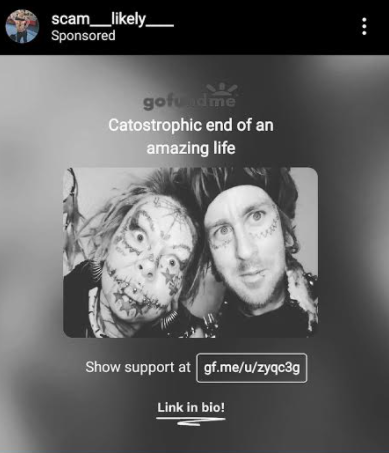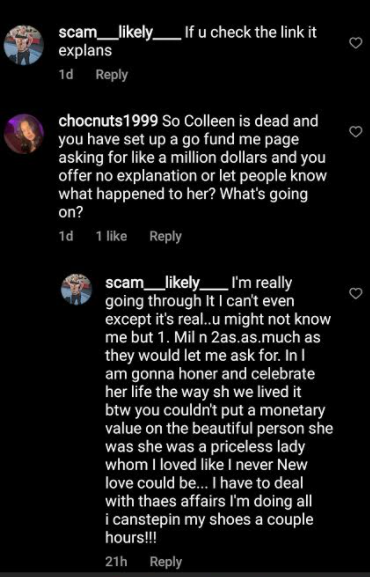 Dear Censored,
you've probably seen it.  

Thanks-
-Jamee
Dear Censored,
The new studio is amazing!! I think I'm getting a little carried away while listening to the new episodes haha. Congrats Ryan! Now your real life begins, you're gonna love being a dad. Its tough but fuckin simple, you are lucky to have Gavin as a mentor tho. Hope you guys like this piece. 
Talk to you later,
-Mike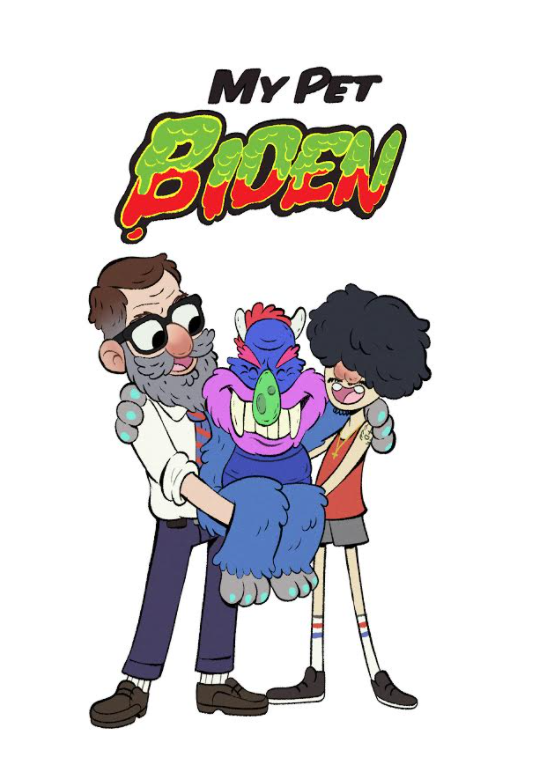 Dear Censored,
Watched one of your shows last week where you were looking for footage. I've recently stumbled upon some large dumps of footage for both BLM 2020 (~22 gigs) and Jan 6th (~12 gigs). I'm no hoarder of footage but decided these might be worth backing up on my machine to not be dependent on cuck journalists that are too busy being activists to provide me with news. A lot of the footage isn't the best quality because of the uploaded resolution – especially with the bandwidth issues at Jan 6 for ripped live streams. No more concessions… it's either footage you already have, or footage that you don't that I'm linking you to for free – you can kindly deal with it or Get Off My Lawn.
I found these via torrents linked in old tweets. Directly sending you files of this size is just not feasible – so if you want them, you'll have to deal with the same torrents I did. Luckily there are plenty of seeders right now. I recommend you back up on your side sooner rather than later too, I don't know how long people want to seed political videos.
— BLM 2020 —
Magnet link
If you would like to preview files and/or not download literally all of them, this particular source has a good interface for exploring beforehand. Source: fukkot
— Jan 6 —
Magnet Link
If those don't work for you, you can try reaching back to me here if you have a server/service I can upload large files to – I'll upload them there. But I don't have nor am going to pay for a dropbox like service myself. Hopefully you like torrents.
Good Luck and Good Thoughts,
-Boy